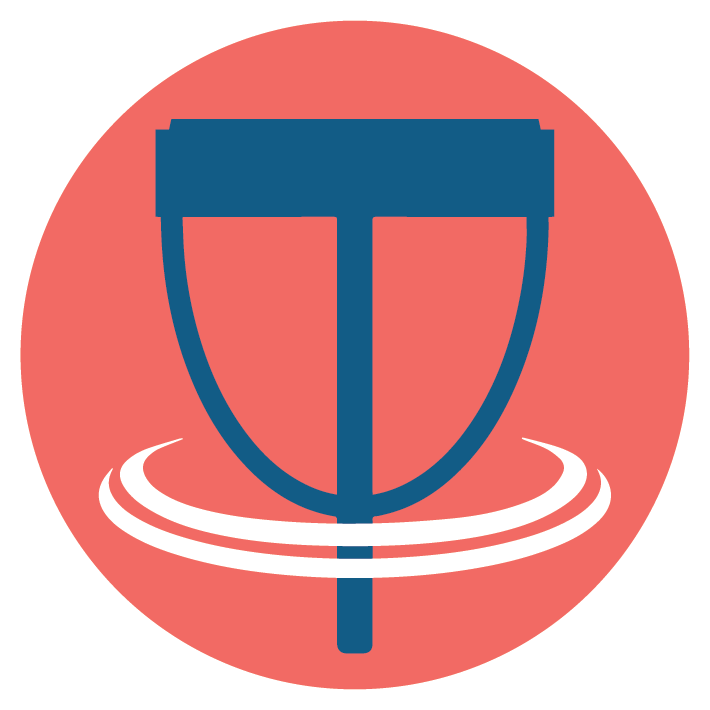 Premiere Events Subscription
Premier events around the country based on history and heritage.  PDGA Sanctioned A-Tier tournaments identified as NADGT Tour Premier events.  Tournaments are open to all qualifying competitors of any age, skill or gender.  All PDGA divisions are hosted by the NADGT Tour and will be offered per the guidelines of the Professional Disc Golf Association and at the discretion of the TD.
Player Entry $
$95 *Additional course/facility fees may apply
Format
Minimum 3 rounds of 18 holes
PDGA
PDGA Sanctioned A-Tier tournaments

For non-PDGA members, the $10 PDGA non-member fee will be charged but may be credited to a new membership after the event is completed.
Charity Contribution
This year every Exclusive event is part of the EDGE Tournament Charity Program (TCP) event. NADGT will donate $1 per player to EDGE. NADGT TD's may also include additional fundraisers for EDGE at their events.
Players Package
Player Package:
• Premier-specific designed hoodie from UltimateTeamGear.com
• Player pack disc from event-specific presenting sponsor
• Disc Golf Network (DGN) 1 Month Trial
• NADGT Digital Player Handbook
• Players can purchase or upgrade player pack items at an additional cost listed on the event entry page.
Divisions
All PDGA divisions are hosted by the NADGT Tour and will be offered per the guidelines of the Professional Disc Golf Association and at the discretion of the TD.
Invites:
National Championships Invitations are based upon divisional participation

25% FOR ALL MA1/MA2/MA3/MA40/MA50 +Ties
• 1-3 Players: 1 Invitation
• 4-6 Players: 2 Invitations +Ties
• 7-8 Players: 3 Invitations +Ties
• 9-11 Players: 4 Invitations +Ties
• 12-13 Players: 5 Invitations +Ties
• 14+ top 40% of the field +Ties

Junior Invitations are based upon divisional participation:
• 3-6 participants 1 invite
• 7-12 Participants 2 invites + ties
• 13-18 Participants 3 invites + ties
• 19-24 Participants 4 invites + ties

Winners of Divisions Eligible for Nationals, with 12 OR MORE competitors, will receive a PAID INVITE TO NATIONALS. The winner of the paid spot to nationals may not receive an additional scrip payout.
Eligible divisions to receive an invite to Nationals:
• MA1, MA40, MA50, MA60, MA2, MA3
• FA1, FA2, FA40, FA50, FA3
• A minimum division of 5 applies.

Tournament Payout
Payouts:
• 125%+ player pack value fulfilling PDGA "Trophy Only" standard
• Payouts for all NADGT Premier events will be paid out to top 25% of the field.
• $10 per player is ADDED to event payouts and value
• Payouts available through DGPT and dgpt.com
• Glass divisional winner trophies from PyroHyzer
• *Trophies may need to be shipped to winners



NADGT Points
Straight PDGA points
National Championships Invites
See Competitor Handbook
This relationship made a ton of sense for us. They will ship all your prizes to you and provide broad new online capabilities to www.nadgt.com including online payouts, reporting point rankings on a National and Regional basis.
Welcome new sponsors DGA, Millennium, and Prodiscus. These new sponsors bring new opportunities for our player base. Offer your event as a 'players choice' (they choose) or exclusively with one of these sponsors and enjoy the tournament benefits on par with their other exclusively sponsored tournaments.
IT'S ALL ABOUT POINTS! We will be offering multiple ways for players to earn points throughout the year.
NADGT DISC GOLF TEAM: Includes top pros from each of our disc sponsors, ambassadors, and amateurs who qualified through last year's tour. Our team is there to help promote your event online.
Schedule your event with NADGT: Registration Form
Get clearance from your State Coordinator for an amateur PDGA A/B-tier event
We take it from there and sanction your event and get your DGS page created, then the communication starts.
Once your event is registered, you will receive an email from Kyle Maute to confirm details so he can get your event up on the schedule. Please check your spam box if you do not see the email within 72 hours. 
You will need to log in to DGS and create your schedule and choose the date your event registration will open. For help with your event, contact

[email protected]
Locally promote the event to encourage the broadest participation. Please also use all social media you have at your disposal to promote online. 
Provide a course map and overview of any course rules/OBs to each card.
Please make sure water and bathroom.
Have fun and run a great event.
Wrap up the event and promote the results.
Communicate with Kyle Harrigan about any differences or discrepancies which need to be reported for your event.
Upload pictured and videos to the link Kyle Harrigan has provided you, and make a post on Facebook about your successful event