NADGT 2023
WHAT IS THE
NATIONAL AMATUER
DISC GOLF TOUR?
This is year three for the NADGT and we will build on the 7 years of knowledge that the NG/NADGT tour provided. NG/NADGT over the five years had over 500 events with 16,000 players and have given away over one million dollars in prizes including:
2016: A full expense trip to play disc golf in Europe
2017: Brand new Kia Soul Plus
2018: Brand new Jeep Renegade
2019: A $105,000 cash and prizes final in Austin, Texas
2020: National Tour Championship postponed until 2021 due to COVID
2021 Largest amateur payout in disc golf history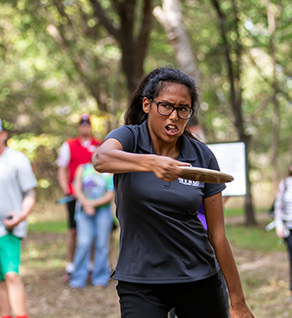 HOW IT WORKS
QUALIFY FOR NATIONALS
AND POINT RACES.
NADGT has a variety of different events nationwide from Jan- Nov. All events except affiliates the top 20% will get an invite to the National Championships in Austin Texas. For affiliate events, only the division winners get an invite to Austin. During these events, players will earn points to try and become their state champion in their division or try and rank in the National point race in their division. State Champions and top national point earners will also receive an invite. All events are well above PDGA minimums and are great events if you just want to play to have fun!!
HOW TO QUALIFY FOR NATIONALS
This year qualifications will go to the top point earners and finishers. Each NADGT event player will receive points based on the level of the event. You take your PDGA points for the event and that is how many NADGT points you have earned. Types of events in 2023:
STATE FINALE 
PREMIER EVENTS
EXCLUSIVE EVENTS
TEE TIME C-TIER
AFFILIATE EVETS
PROUD PARTNERSHIP
EDUCATION. DISC. GOLF.
EXPERIENCE.

NADGT is proud to be in its third year of partnering with the EDGE program. NADGT donated $1 to EDGE for every player who competes in a NADGT event. 2019 through 2020 NADGT has donated over $8,000 to the EDGE Program.
The Educational Disc Golf Experience (EDGE) has been developed to provide schools and other youth programs with a sound program of teaching disc golf fundamentals and allied skills. Contributions from World Champion disc golfers, educators, and recreation therapists have injected a great variety of skills and approaches to bringing this subject matter to life. With lessons linked to everyday classroom topics, EDGE helps students understand the importance of math, science, citizenship, fitness, nutrition, and environmental studies, as they apply to disc golf. Resource materials, lesson plans, student worksheets, and related materials are available for varying grade levels.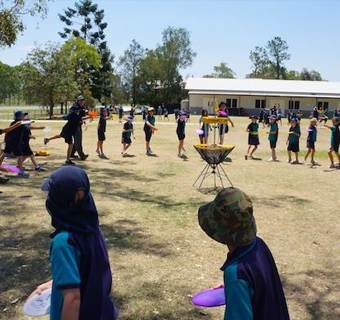 NADGT RETAIL STORE | COMING SOON
Our retail store will be up and running soon with some of your favorite molds, apparel, & other items. There will be new disc golf equipment as well as collector's items.
SHIPPED TO YOUR DOOR!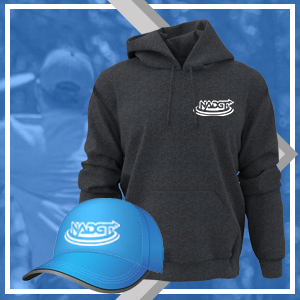 Be Part of The Largest Tour in Disc Golf History!